Essex University plagiarism nurse struck off by NMC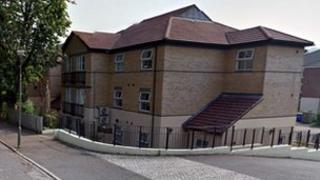 A nurse with an "unimpeachable" track record has been struck off for falsifying signatures and plagiarism.
The plagiarism offences happened in 2008 and 2009 while Emmanuel Ajala was studying for a nursing MSc at Essex University.
Then, as home manager of Amberley Lodge Care Home in Surrey, Mr Ajala falsified the signature of his regional director to apply for another course.
The Nursing and Midwifery Council (NMC) found Mr Ajala had been "dishonest".
The NMC was told how Mr Ajala was caught out by a plagiarism screening system used at Essex University.
It recorded 53% of one assignment and 59% of a second had been copied from previously published work.
'Acted on impulse'
Mr Ajala said on the first occasion his computer had crashed, he was in a rush and that copying the work was an "honest mistake".
No account was given for the second case of plagiarism.
The panel heard how, in 2009, Mr Ajala applied to join the Open University's pre-registration nursing programme.
In the application forms, however, he twice falsified the signature of his line manager.
Questioned about it later, Mr Ajala said he "very much" regretted the "mistake" and said he "had no bad intentions".
The panel heard Mr Ajala had enjoyed a "distinguished and unimpeachable career as a mental health nurse and had "acted on impulse" because he "wanted to improve" his nursing skills.