Oxbridge cyber attacker Lewys Martin loses appeal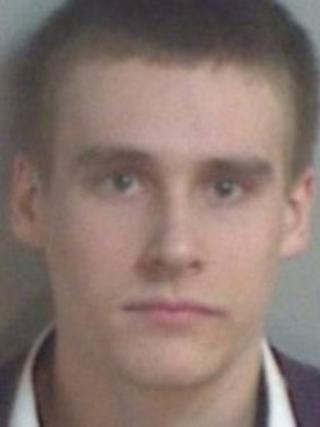 A man jailed for hacking websites of Oxford and Cambridge universities and Kent Police "deserves every day" of his two-year sentence, judges said.
Lewys Martin, 21, inundated the websites with requests for information so they fell offline.
Court of Appeal judges unanimously decided the offence was serious enough for the sentence to be upheld.
Martin, from Walmer, Kent was jailed in May, after also accessing personal data to make purchases.
The defendant had retrieved financial information from two victims, using the credit card details of one to buy a pizza.
At an earlier hearing, he pleaded guilty to nine offences of attacking the three websites, between 3 March 2011 and 2 February last year.
Lawyers for the former Canterbury College student argued his sentence was too long for his crimes, given his activity caused no harm apart from slowing down the websites.
Dismissing the appeal, Lord Justice Leveson said cyber crime has the potential to cause "enormous damage" and that lengthy sentences were needed in order to deter others from committing such crimes.
Sitting with Mr Justice Spencer and Mrs Justice Sharp, he added: "In our judgment, these offences fell at the top end of the range.
"They were carefully planned offences, which did and were intended to cause harm both to the individuals and the organisations targeted."