Hove woman hit by speedboat off Greek island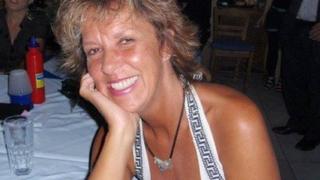 The family of a woman hit by a speedboat while swimming off a Greek island have appealed for help in returning her to the UK.
Holly-Ann Schofield, originally from Hove, is in a medically induced coma after sustaining life-threatening injuries in Rhodes on Thursday.
She has a punctured lung, broken ribs and pelvis, a fractured spine and an aneurysm in her aorta.
Her niece, Charlie Maybank, said the family are trying to raise £30,000.
She said her aunt, who is currently in a hospital in Athens, was a "bubbly, energetic, excitable" person.
"The E111 card, which is for people that are in the EU, has been absolutely brilliant," she said.
"It's funded a lot of her surgery but it is capped at a certain amount and also it doesn't cover any costs for repatriation or travel expenses."
At the time of the accident, Ms Schofield was living in Rhodes and did not have travel insurance.
Her niece added that the driver of the speedboat, who was ferrying passengers to and from a yacht, rescued her aunt from the water.
"He's been up the hospital every day and offered to pay for my mum to fly from Rhodes to Athens - he's absolutely devastated," she said.