Hollesley Bay prisoner Mark Donnison absconds for second time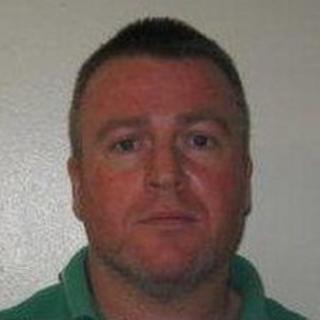 A prisoner has disappeared from an open jail for the second time, it has emerged.
Mark Donnison, 43, who was serving a sentence at Hollesley Bay, in Suffolk, was discovered missing Monday morning.
He also absconded from North Sea Camp open prison in Lincolnshire last year.
Suffolk Coastal MP Therese Coffey said it was "extraordinary" that he was sent back to an open prison. The Ministry of Justice (MoJ) said it would not comment on individual cases.
Ms Coffey said she would be writing to the MoJ over its decision to send him back to an open jail.
Donnison was given an indeterminate sentence for robbery and assault at Hull Crown Court in 2007 and Suffolk Police said he had connections in the York, Bridlington and Hull areas.
In August last year, he went missing from the open prison in Lincolnshire and was recaptured a month later in Hull.
'Alarming'
He was sentenced to another four months in jail for absconding, to run alongside his existing sentence.
Ms Coffey said: "It is extraordinary that someone with a record of absconding is sent to Hollesley Bay.
"I'm not aware if the prisoner presents a danger to the public or not, but I expect it is alarming for people who live there."
Matthew Grove, Humberside Police & Crime Commissioner, said he would also be writing to the MoJ.
"This will rightly raise questions in both Hull and Suffolk as to what processes are followed so as to ensure the risk of prisoners escaping is mitigated," he said.
"I am sure residents will be asking why local police resources will once again be spent on recapturing someone who seems to have little respect for the courts or our justice system."
The Ministry of Justice said it would not comment, but a Prison Service spokesman said: "The number of absconds from open prisons in 2011-12 was the lowest level since central records began and only those risk-assessed as suitable for open conditions are placed in open prisons.
"Those who do abscond will be returned to a more secure prison and may face further charges."
Suffolk Police said Donnison had a tattoo of an eagle on his right forearm and Mark on his knuckles. They added the public should report any sighting, rather than approach him.