Will damages of £700,000 awarded to step-granddaughter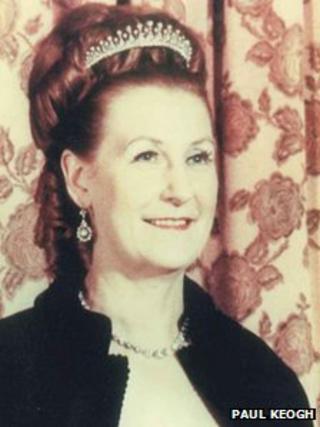 A Hampshire woman who lost some of her step-grandmother's fortune due to a solicitor's negligence has won more than £700,000 in damages.
Hazel Charlton had initially left most of her £2.6m fortune to a cousin and a former GP, but later made a homemade will leaving it to Lorraine Feltham.
This was challenged and Mrs Feltham agreed to hand over most of the money.
At the High Court, solicitor Peter Ward was found negligent in not changing the original will as instructed.
The High Court heard how Ms Charlton, from Leicester, and rubber company director, John Fishbein, of Barton on Sea, Hampshire, took two trips a year on the QE2 and travelled around the world more than 20 times in their 22 years together.
They died within weeks of each other in 2006.
Shortly before her death, aged 90, she drew up a homemade will after Mr Ward failed to act on her instructions to change the will, leaving the vast majority of her fortune to her step-granddaughter, Mrs Feltham.
The homemade will was challenged by the cousin and doctor, costing Mrs Feltham a huge portion of her inheritance in an out-of-court settlement.
'Sound mind'
Judge Charles Hollander QC ruled that Mr Ward, of Leicester firm Freer Bouskell, was negligent in not acting when Ms Charlton asked him to change the will and therefore was at fault for Mrs Feltham's losses.
Defending the claim, Mr Ward said he had concerns about Ms Charlton's mental state and capacity to make an informed decision.
In court, Mrs Feltham, 51, of Fordingbridge, Hampshire. denied being out to get her step-grandmother's money.
Judge Hollander said Ms Charlton was "in general, a lady of sound mind in the period" and Mr Ward had based his decision on a "partial picture" of her condition and unfounded concerns over Mrs Feltham's intentions.
He found Mr Ward was negligent in failing to deal with Ms Charlton's instructions and in failing to chase up a requested report about her mental state.
Mrs Feltham won reimbursement of the sums given to the cousin and GP in the settlement of their claims, and the costs incurred in dealing with them, totalling £712,801.