Trent Bridge 'ready for Ashes global audience'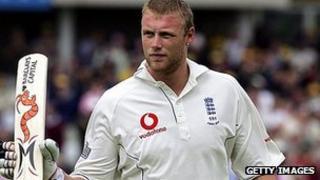 Staff at Trent Bridge cricket ground have said they are ready to welcome tens of thousands of visitors for the first Ashes test.
The series - and one of the most celebrated sporting rivalries - returns to Nottingham after eight years.
More than 80,000 tickets have been sold for the match, which begins on Wednesday.
Officials said they had worked with local groups to make sure the benefits were shared with the community.
Trent Bridge last hosted a full five day test match between England and Australia in 2005.
'Worth millions'
Michael Temple, head of marketing at Nottinghamshire Cricket Club, said the game had only got bigger during the years.
"Five hundred million people watched our T20 semi-final in 2009 and we will be there or thereabout again.
"A game of this magnitude obviously promotes Trent Bridge but also the city to the world and those sort of viewing figures only occur with global sporting events and this is truly a global sporting event in Nottingham."
He added: "We have a partnership with Experience Nottinghamshire and the city, county and Rushcliffe councils to make sure that everyone can share in the success that we have had.
"We want people to know where to stay, where to eat, where to drink and we want people to extend their stay and spent a night in a Nottingham hotel.
"We want them to help the regional economy to the tune of tens of millions which is what our forecasts are predicting."
Themed events
John Allin, chairman of Nottinghamshire County Council, said: "When the first ball of the Ashes is bowled on 10 July, the eyes of the sporting world will be focused on Nottinghamshire.
"It's a fantastic opportunity to showcase what the county has to offer, not only in terms of our fantastic sporting facilities, but also our heritage, culture, tourism and commerce."
Tracey Francis, head of community sport at Nottinghamshire Cricket Club, said they had also developed a legacy programme: "Fundamentally it is about young people being able to access Trent Bridge and feel they are part of it.
"A lot of the competitions and tournaments we have had, the prizes have been to come to the Ashes as our match day mascots."
Ms Francis also said the had links with 155 clubs in the county and had organised Ashes themed events to attract new members and build its place in the community.