M62 crash: Niall Yeldham jailed for causing Ashfaq Ahmed death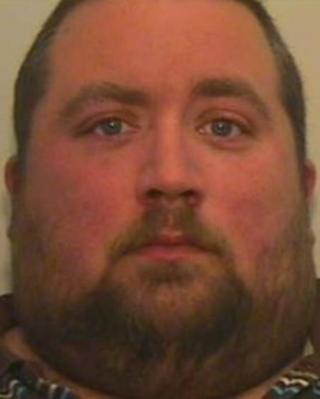 A man has been jailed for causing the death of a man after crashing into the back of stationary traffic on a motorway.
Ashfaq Ahmed, 36, from Bradford, died in the five-vehicle crash on the M62 near Rochdale on 30 May 2012.
Niall Yeldham, 35, of Valkyrie Road, Wallasey was sentenced to four and a half years in prison at Manchester's Minshull Street Crown Court.
He pleaded guilty at an earlier hearing to causing death by dangerous driving.
'Tragic case'
Yeldham was also disqualified from driving for three years and required to take an extended retest after the ban ends.
Police said Yeldham failed to react to the signs warning of queues and advising a speed limit of 60 and then 40 mph.
He also failed to respond as traffic slowed approaching junction 20, they added.
Yeldham then crashed into five cars, including one driven by Mr Ahmed. He suffered serious injuries.
PC Paul Joynson said: "Yeldham did not set out that day to have a collision, but he took his eye off the road for a sustained period of time and collided with Mr Ashfaq's car and caused his untimely death.
"He now has to live with the knowledge that his dangerous driving has resulted in the death of a much loved family man."
He added: "This is a tragic case that once again shows how vitally important it is for motorists to give their complete and unreserved attention while driving on the roads."