Xhem Krasniqi murder: Man arrested in Milan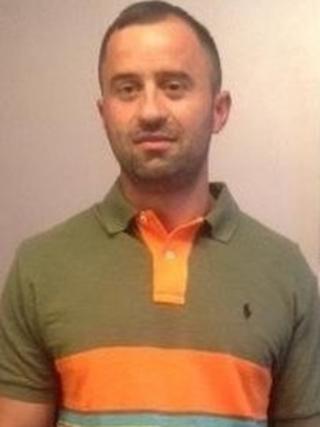 A 31-year-old man wanted by police investigating the murder of a scaffolder has been arrested in Milan.
Sussex Police said the unemployed man, of no fixed address, was wanted in connection with the murder of Xhem Krasniqi in Hove on 18 May.
He was arrested by Milan police on the direction of Surrey and Sussex Major Crime Team and will be extradited to the UK, the force said.
Mr Krasniqi, 31, an Albanian national living in Kent, was shot dead.
He died in hospital from a single bullet wound received while he was out walking with his brother and nephew in Church Road.
All three were shot at but the other two men were not hit.
Police believe the incident followed a dispute between two Albanian families.
The man in Milan was arrested on suspicion of murder, two attempted murders and possession of a pistol.
A man and a woman from Brighton have already been bailed until 22 July pending further inquiries.
The 34-year-old man was arrested on suspicion of conspiracy to murder after he flew into Gatwick Airport on 26 May. The woman, aged 32, was arrested on suspicion of assisting an offender.