Furness General Hospital police probe narrowed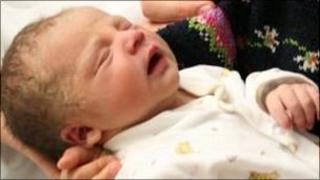 A police investigation into baby and maternal deaths at a Cumbrian hospital will now only focus on one baby, Cumbria Police have said.
Their investigation into the death of nine-day-old Joshua Titcombe at Furness General Hospital in 2008 was widened after complaints from other families.
An inquest ruled Joshua died as a result of natural causes, but staff missed opportunities to save him.
Police said other complaints would not proceed to a criminal prosecution.
Officers are looking at whether anyone at the hospital should be charged with perverting the course of justice over Joshua's death.
At the inquest coroner Ian Smith said staff had not listened to the baby's parents, had not recorded proper notes and had not spotted the signs the baby was becoming seriously ill.
'Let down'
He said midwives had also repeatedly missed opportunities to spot and treat a serious infection.
The hospital trust has previously admitted Joshua had been "let down" but has not commented on the police investigation.
Det Insp Doug Marshall said: "The investigation into the complaints received about Furness General Hospital Maternity Unit has been extremely complex.
"In respect of the other complaints we have received in the course of that investigation we have been able to inform those family members that their cases will not proceed to a criminal prosecution."
He said details of the families' concerns about the University Hospitals of Morecambe Bay NHS Foundation Trust had been passed to other investigations being carried out by regulatory bodies.
Dr Bill Kirkup is leading an independent inquiry into the deaths alongside the police investigation.