Diocese of Chichester child abusers 'may have gone unrecognised'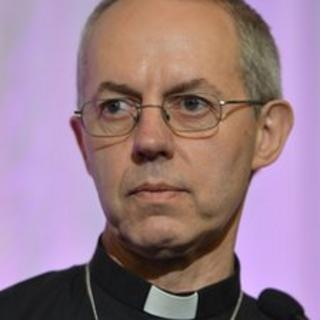 The crimes of some clergy who abused children in the Diocese of Chichester may have gone unrecognised, a report has revealed.
The document adds that some survivors of known abusers may still feel unable to come forward.
The report's findings have prompted the Archbishop of Canterbury, the Most Reverend Justin Welby, to renew his apology to victims of clerical abuse.
He said the Anglican church could never ignore the "hurt and damage" committed.
Bishop John Gladwin and Rupert Bursell QC, the report's authors, said the diocese had "moved forward a very long way" in recent months.
The document said the diocese had put "excellent" safeguarding practices in place, and was "committed" to preventing any further abuse and to responding effectively to the ongoing trauma of victims.
'Breakdowns of trust'
It added that "hard lessons" had been learned and described a "dysfunctionality" within the diocesan senior team, which is now under new leadership.
But the document added: "We do not intend, however, to give the impression that there remains nothing further to do.
"Indeed, this is far from the case as the senior team recognises.
"We believe that it is inevitable that there will be other survivors of the known abusing clergy who have not felt able to come forward.
"We also recognise that there may still be abusers who are as yet unrecognised.
"It is essential that the diocese does all in its power not only to ease the way for those persons to come forward who have not already done so but also to receive the help and support that is their due."
The report said that transparency must be given to the police, social services and those involved in education.
"We are confident that, after some serious breakdowns of trust between the diocese and the public authorities, these relationships are being rebuilt and strengthened but it is crucial that the diocese continues to invest in such work," it said.
Reacting to the report, Archbishop Welby said: "I would like to express my heartfelt thanks to not only the commissaries for their care and concern in the course of carrying out this visitation, but also to the survivors of abuse who have been able to share their experiences.
"The hurt and damage that has been done to them is something the church can never ignore and I can only repeat what I have said before, that they should never have been let down by the people who ought to have been a source of trust and comfort and I want to apologise on behalf of the church for pain and hurt they have suffered."