World War II prisoner's coded letters deciphered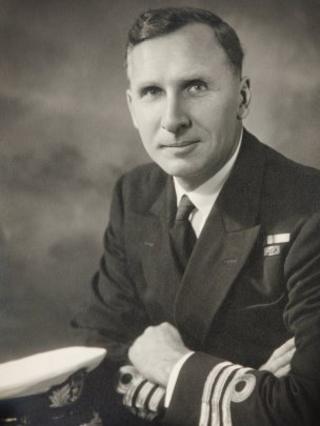 Coded letters sent from a British prisoner of war to his parents in Cornwall have been deciphered thanks to academics at Plymouth University.
Sub Lt John Pryor was captured at Dunkirk in 1940 and sent to a German prisoner of war (PoW) camp.
He was held for the next five years but as a reward for good behaviour he was allowed to send letters home to his parents in Saltash.
Those letters contained secret messages for the British military.
The research began after military intelligence expert Barbara Bond, a pro-chancellor at the university, heard about the letters from Sub Lt Pryor's son Stephen, a university governor.
'Incredible risks'
Despite several efforts they failed to decipher the codes and it took mathematics Professor David McMullan to finally crack them.
Using the little information available about codes used by the MI9 section of British Military Intelligence, he revealed the coded words alternated between every fourth and fifth word.
However, if those words happened to be "but" or "the" it triggered an intricate alphabetic and numeric sequence which Sub Lt Pryor used to hide requests for items such as maps, passports and currency.
They give an insight into how the Allies were trying to engineer escapes from the camps, but also show the PoWs were passing on military intelligence to London.
For instance in one message Sub Lt Pryor writes about the sinking of a British submarine by writing about a vegetable garden in the PoW camp.
The word scuttled comes from the words "many seeds are left".
It is the first time that the captured serviceman's family has been able to understand the secret messages.
Mr Pryor said: "I had known for 30 years that my father had these letters, but he could not remember the full code and so their contents lay hidden.
"His letters passed through German and British censors, the latter picking up any coded requests.
"My father was among the tens of thousands of young men who as PoWs lost the best years of their youth and could never hope to regain them.
"But I can now see that despite their plight, he and his peers took incredible risks and it has only made me admire their resilience and ingenuity even more."
Dr Harry Bennett, associate professor of history at the university, said: "Coded messages played a huge part in the war effort on both sides.
"The MI9 code was especially important, as their chief mission was to source equipment and supplies for prisoners of war who would then attempt to orchestrate an escape.
"The letters go to emphasise just how invaluable the code writers were to the Allied war effort."