Norfolk PCC Stephen Bett to revamp office staffing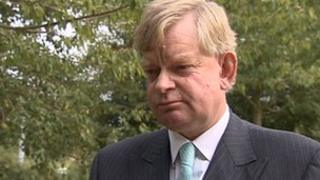 The need to communicate better with the public and improve understanding of domestic violence issues will form the basis of a revamp of the Norfolk police and crime commissioner's (PCC) office.
PCC Stephen Bett said he was in the early stages of a review of the needs of his office.
He said with the need to consult, there was a requirement for a media officer.
He said he also hoped to appoint a domestic violence and sexual offences co-ordinator.
Mr Bett said he had started an independent review of his office, but that no decisions had been made on its future structure.
He said it was also important to work with partners tackling key areas such as domestic abuse and community relations. But he said it was too early to talk about what the new officers would be paid.