Northallerton-based R&R ice cream bought for reported £715m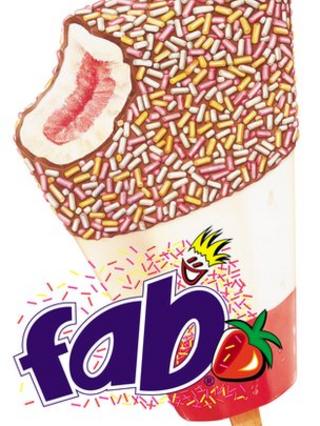 The ice cream manufacturer which makes brands including Fab lollies has been bought for a reported £715m.
R&R Ice Cream, based in North Yorkshire, which produces Nestlé and Skinny Cow products, has been bought by private equity group PAI Partners.
The company has its head office in Northallerton and sites in Leeds, West Yorkshire and Bodmin, Cornwall.
R&R is considering closing the Leeds site but said it hoped to avoid job losses among the site's 135 workers.
The firm's main site in Leeming Bar, Northallerton employs about 665 people.
The Bodmin factory has about 30 permanent staff.
'Avoid redundancies'
In a statement about the Leeds review R&R said the Crossgates factory was "in need of considerable investment".
"We hope to avoid redundancies as there will be job opportunities at Leeming Bar for all staff working at Crossgates, should they choose to take them," a spokesperson added.
A 45-day consultation is under way with staff.
R&R's senior management team will continue to lead the business after the acquisition, said PAI.
James Lambert, chief executive of R&R, said the company was excited to be working on the "next phase of development".
Founded in 1985 as Richmond Ice Cream, in the early years it had just five employees.
In 1998 Richmond merged with Treats Group plc, a Leeds-based ice lolly manufacturer.
It acquired Nestlé Ice Cream's UK business, including Fab, in 2001.
In 2006 the business was merged with German ice cream manufacturer Roncadin GmbH to form R&R Ice Cream.
It recently launched brands across 10 European countries.
PAI has offices in Paris, Copenhagen, London, Luxembourg, Madrid, Milan and Munich.