Tributes to the Iron Lady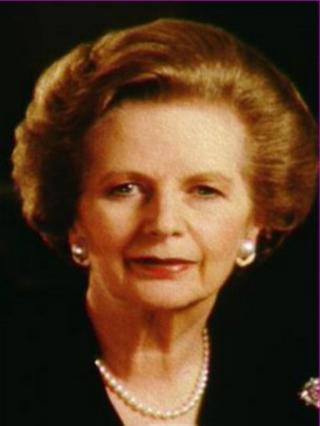 The former Prime Minister, Margaret Thatcher, has died aged 87.
The first woman to run the country was famous for introducing the "right to buy" council houses (1980), the 1982 Falklands War, the 1984 miners strike and in 1990, the poll tax. She shaped the politics of a generation.
Here are some of the tributes our MPs have posted on Twitter
Bernard Jenkin MP (Con) Harwich and North Essex: "Mrs Thatcher will always be revered across the world for her sense of principle and iron will, even by those who disagreed with her"
Andrea Leadsom MP (Con) Northamptonshire South: "Margaret Thatcher - inspired me to think you can change the world for the better"
Eric Pickles MP (Con) Brentwood and Ongar: "Margaret Thatcher gave his country the confidence to believe in itself. A Great PM and a Great Britain"
Robert Halfon MP (Con) Harlow: "Thatcher made UK a world power, established popular capitalism, enabled millions to purchase council homes. A real one nation Conservative"
Stewart Jackson MP (Con) Peterborough: "Privileged to have known Lady Thatcher. Principled, patriotic, unequalled. Ended Communist tyranny gave working people stake in their future"
George Freeman MP (Con) Mid Norfolk: "So farewell Lady T, one of the greatest. And thank you for showing us what conviction, courage and leadership can do in politics"
Douglas Carswell MP (Con) Clacton: "Britain's decline seemed inevitable. Then Margaret Thatcher became PM and lifted Britain off its knees. She was never rejected by the voters"
Brooks Newmark MP (Con) Braintree: "Very sad to hear Baroness Thatcher has died. She was one of the great Prime Minister's of the 20th century"
Steve Barclay MP (Con) North East Cambridgeshire: "Very sad news that Margaret Thatcher has passed away. A towering figure and a defining influence in British Politics"
Chris Heaton-Harris MP (Con) Daventry: "RIP Baroness Thatcher. Few politicians get to win a battle of ideas, let alone inject hope and belief into a nation"
Nadine Dorries MP (Ind) Mid Bedfordshire: "Only a few years ago I dashed into a gathering and she said 'you, young lady are late'. I was 52 and felt 5. Such a sad day"
Therese Coffey MP (Con) Suffolk Coastal: "RIP Margaret Thatcher. You transformed our country for the better, putting Great back into Great Britain and helped open the Iron Curtain"
Grant Shapps MP (Con) Welwyn Hatfield: "Sincere condolences to the Thatcher family. Margaret was an incredible woman, with the bravery to lead where others could only follow."
The end of the Thatcher era will not be mourned by everyone.
Former Labour MP for Norwich North, Dr Ian Gibson, said: "She destroyed many people's lives and the opposition at the time was weak."
Last word to Dr Julian Huppert MP (Lib Dem) Cambridge: "Like her or loathe her, there's no doubt Thatcher was strong-willed with a clear ideology. She changed Britain forever"