Bristol man jailed for fraudulent charity collection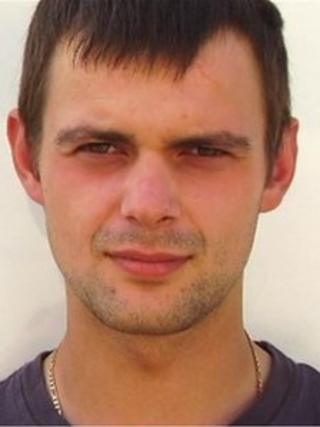 A man who conned people into donating old clothes to his business in the belief they were going to charity has been jailed for 13 months.
Darius Kaminskas, 25, from Bristol, replicated collection bags from genuine charities and distributed them across the West Country, West Midlands and parts of Wales.
Bristol Crown Court heard he then sold the clothes collected, making at least £35,000 over 10 months.
Kaminskas admitted fraudulent trading.
The court heard the Lithuanian national, now living in Douglas Road, Horfield, committed the fraud between March and December 2010.
He set up a business called Sparco Ltd which initially distributed bags bearing the words "breast cancer" and later the word "Bernhardos" based on the Barnardo's logo.
Alan Fuller, prosecuting, said both were "designed to fool the public into donating clothes".
He said that when Kaminskas first came to England he worked for Intersecond, a company legitimately collecting clothes for Lithuanian cancer charity Azzara.
'Translation error'
Intersecond's bags bore a pink ribbon symbol containing an exclamation mark.
This was copied on Kaminskas's own bags which contained a leaflet saying £50 from every tonne of clothes sold went to a breast cancer charity.
The court heard that when solicitors for Intersecond challenged his use of the bags, he tried to cover himself by making a £500 payment to Azzara.
Mr Fuller said this led to Kaminskas distributing bags similar to those used by Barnardo's across Wiltshire, Bristol, South Gloucestershire, Bournemouth, Dorset and the West Midlands.
When approached by Barnardo's, Kaminskas told the charity his collection was for the Bernadine Church in Vilnius, Lithuania, which he claimed translated into Bernhardos.
Mr Fuller said Kaminskas again sought to cover himself by paying the church £400.
'Damages good causes'
He was investigated by the South West Scambusters Team, a specialist trading standards team investigating cross-border consumer offending, and arrested.
Rupert Lowe, defending, said it was his belief the public do not realise that only between 10% and 12.5% of money earned by genuine companies like Intersecond goes to charity.
Mr Lowe said that while he did not criticise this, "if the public knew the real position with the genuine bags there would be almost as great a loss of confidence".
Based on these figures, he said, "the loss in this case should be calculated at about £3,500 - the 10% which ought to have been paid to charity and wasn't".
But Judge Lambert told Kaminskas: "You were devious and deeply dishonest. What you did was to betray the public's kindness and that gives rise to understandable public outrage.
"Conduct such as yours provokes scepticism about charitable giving and damages good causes."
In addition to the jail sentence, the judge disqualified him from acting as a company director for seven years.