Towie fans meet their idols on programme tour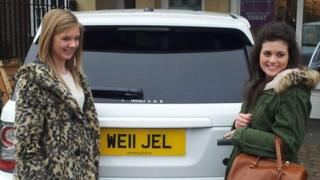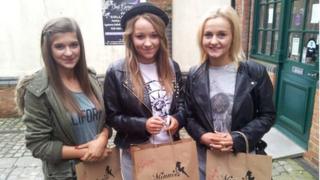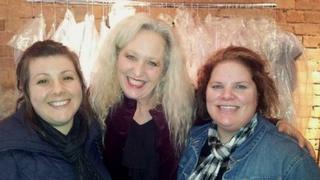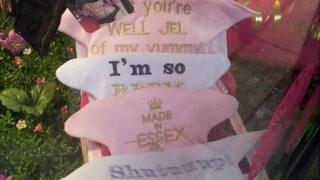 It's a Saturday lunchtime and outside Brentwood railway station a coach is filling up with eager passengers setting off on an excursion.
But their destination is not Southend seafront or ancient Epping Forest; it's the beauty salons, boutiques and bars of suburban Essex.
They're booked on a tour of locations from The Only Way is Essex (Towie), the reality TV show that introduced us to the "vajazzle", the adjective "reem" and the catchphrase "Shutuuup!".
About to start its ninth series, Towie is a television phenomenon. It features not actors but ordinary people, appearing in modified situations based on their actual lives.
Many run their own businesses, including shops, salons and nightclubs, which feature in the show.
There are DJs, beauticians, hairdressers, nightclub promoters and boutique owners, and we see their friendships, feuds and romantic entanglements.
The show has made stars of the likes of Amy Childs, Mark Wright, Lauren Goodger and Joey Essex. Some are said to have become millionaires.
'Shutuuup!'
The 30 people on this special Towie trip, run by Brit Movie Tours, are hoping to observe the show's famous names in their natural habitat.
They're welcomed aboard by guide Louise Stanton.
"I'm going to take you round the shops. Have you brought your purses and your shopping shoes?" she asks.
But first there's an unconventional roll call, invoking the show's famous catchphrase.
"I will call your name and I want a nice 'Shutuuup!'" says Louise.
"Come on girls, say it loud and proud - you are in Brentwood now!"
Roll call concluded, it's time for a safety briefing.
"Now, this is Essex, and obviously there is a lot of fake tan around," warns Louise.
'Great for business'
"It might drip in people's eyes, so be careful of the roads, be careful of pedestrians and watch out for people who are just a little bit dizzy. Stay close to me at all times!"
An early stop on the tour is Ropers Yard where we meet Dino Georgiades, one of the show's bodybuilding twins. Their shop, GX2, sells fitness supplements.
"You bring more and more every week!" he calls to Louise as he poses for photos.
Close by is Minnies, the boutique run by sisters Sam and Billie Faiers.
Soon the shop is full of customers and Sam is signing autographs and posing for photographs.
"It's great for business and great for us," says Sam.
On the tour are Lauren Bristoll, Kelsey Croft and Hannah Potter, all 16, from Redditch, Worcestershire.
They're accompanied by Kelsey's mother Kerry Croft. She approves of the show and its influence on the girls.
"All the characters are working and it shows if you go to work, you get money. You can have a nice lifestyle and have fun with your friends," she says.
Oompa-Loompa tan
Maxine Mason, 39, and Nicky Elmer, 36, of Stowmarket, Suffolk, are also big Towie fans.
"We're mums with responsible jobs during the week. We text each other when it's on," says Maxine.
Nicky says: "We like everything about it. It's great entertainment. We find it fascinating."
Next stop is Amy Childs' Salon in Ingrave Road, whose owner also had her own spin-off series, It's All About Amy.
It's a good place to get an "Oompa-Loompa fake tan", Louise tells us.
Amy's white Range Rover, with its personalised number plates "WEll JEL"- another show catchphrase - is parked outside.
Amy herself is at her boutique nearby. She also says the show and tours have been great for business.
"We let everyone in and it's great. I have to pinch myself. It's not really work - you have so much fun."
Her mother, Julie Childs, says: "It's phenomenal for us. Louise brings them in every week.
"All the hotels are packed and the restaurants are busy. All these young kids with these shops are doing fantastic. The more, the better!"
'Grannies on scooters'
Amy's cousin Harry Derbidge, from the first three series of Towie, also has his own shop, Harry's World, selling jewellery and accessories.
"Before the show, Brentwood was named as one of the most boring towns in the UK. It's now one of the best," he says.
"It was just grannies going round on mobility scooters 24/7. Now it's all vajazzled, sparkling, over the top."
After a drive through the Essex countryside, there's a quick refreshment stop at the King William IV pub in Chigwell, and a trip along Queens Road in Buckhurst Hill, which Louise calls the Rodeo Drive of Essex.
The tour finishes in Loughton, home of the Bella Sorella boutique, co-owned by Lydia Bright.
"People want to come and get a picture and a signed souvenir," says Lydia.
"We can't all fit in sometimes, so it's one in, one out. But it's so much fun. Everybody's excited to be here."