South East GPs criticised for phone number charges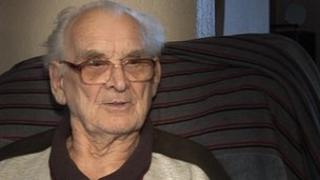 Dozens of GPs in the South East have been criticised for having 084 numbers, causing some patients to pay more to call their doctor.
Pressure group Fair Telecoms Campaign, said there were 28 surgeries in Sussex and 27 in Kent, with an 084 number.
The numbers can lead to callers paying more than an 01 number, despite government advice against this.
NHS Sussex said some GPs were tied into contracts for the numbers. However, NHS Kent and Medway supports a ban.
Ron Edwards, who was a full time carer to his wife Betty until she died over Christmas, used to ring his GP surgery frequently.
He said: "I was shocked when I saw my bill because this was something I thought should be free.
"The trouble is that very often you have to wait such a long time in a queue and that adds to the expense."
Total ban
The Department of Health said it was "absolutely clear" that patients should not be charged more to contact their GP than they would to call a standard landline number.
A spokeswoman for NHS Sussex said no practice uses a premium rate number, but admitted that 084 numbers can cost more to call than other landlines.
She said many practices bought the 084 numbers to help with "directing callers to the right person".
She said: "Terminating 084 numbers before the end of the contract can incur heavy fees.
"In order to make the best use of public money some GP practices have taken actions such as offering an 01 number alongside the 084 number or calling patients back."
Dr James Thallon, medical director for NHS Kent and Medway, said the 084 numbers were not currently banned for GP practices but his trust would "strongly support" a total ban.
He added that the trust had encouraged GP practices to stop using the numbers.
"Patients should complain to their practice if they are concerned calls to their GP practice are costing more than a local rate call," he said.