Christine Allen named as James Paget hospital chief executive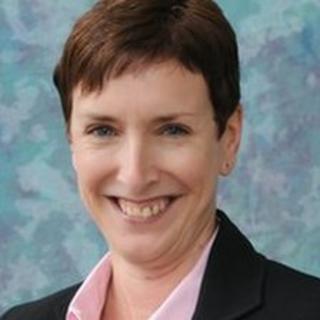 James Paget University Hospital has named Christine Allen as its new chief executive.
The NHS Foundation Trust said Mrs Allen, currently deputy chief executive at Northampton General Hospital, would start work in the summer.
She will take over from David Hill, who has been interim chief executive at the Norfolk hospital since last April.
The hospital got a clean bill of health in December after being condemned for its patient nutrition standards.
Several inspections in the past few years also revealed weaknesses in hospital management and poor record keeping, leading to a reshuffle at board level.
Mrs Allen said she had visited the James Paget on several occasions and been "really impressed".
The hospital is based in Gorleston and serves the Great Yarmouth and Waveney areas in Norfolk and Suffolk.
James Paget said Mrs Allen had worked for the NHS for 25 years and her appointment had been approved by the hospital's Governors Council.
Chairman David Wright said: "Under the leadership of Christine Allen we can go from strength to strength and continue to build on the strong position in which we find ourselves."
Mr Hill will continue as interim chief executive until Mrs Allen takes over.