Frances Andrade death: Charity calls for review in child abuse trials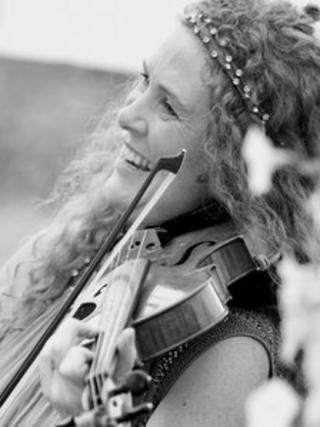 A charity for adults who were abused in childhood has said the way prosecutions are brought must change after a victim took her own life during a trial.
Frances Andrade was found dead less than a week after she faced Michael Brewer at Manchester Crown Court.
Following Brewer's conviction for indecently assaulting her, her family said "the court system let her down".
The National Association for People Abused in Childhood's Pete Saunders said the "legal system has to change".
He said a conclusion such as the one in Mrs Andrade's case was "not as uncommon as it should be".
'Ashamed of themselves'
"She is another victim not only of the people who abused her, but the British legal system too," he said.
"The people who put her through the trauma of the court case should be ashamed of themselves.
"Child abuse is a unique crime and it should be dealt with very sensitively. Instead, it is dealt with as if it were any other sort of crime."
He added that he had "no doubt whatsoever that the way she was treated would have led directly to her taking her own life".
Speaking after the case, Oliver Andrade said during the trial his mother was forced to relive the many times the choir director had sexually abused her.
The Crown Prosecution Service said it had tried to help her through the case.
And speaking at the end of the trial, Judge Martin Rutland praised all counsel for their conduct in the case.
Yvonne Traynor of the Rape and Sexual Abuse Support Centre said that while she was "sure the judge thinks the system worked within the guidelines, what we need to be looking at is what those guidelines are and whether they protect people".
"This was a tragedy waiting to happen," she said.
"We need more support for survivors so they know what their rights are and they are able to talk about their fears with someone who is independent."
'Exceptionally uncomfortable'
Mrs Andrade, 47. who lived in Guildford, Surrey, was abused while living with the Brewers while she was a pupil at Chetham's School of Music in Manchester in the 1970s.
Michael Brewer, 68, and Hilary Brewer, 67, also known as Kay, were found guilty of sexually abusing Mrs Andrade when she was 14 and 15.
Brewer was cleared of raping the victim when she was 18 and Mrs Brewer was cleared of aiding and abetting rape.
Oliver Andrade said being called a "liar" and a "fantasist" at the court was "more than even she could bear".
He said his mother had been advised by the police not to receive therapy until the end of the case and that, although his mother had praised police, the court system meant the Brewers had more than a year to prepare for the case yet she did not.
Greater Manchester Police's Det Ch Supt Mary Doyle said it was the force's "policy and practice to encourage victims to seek whatever support they need".
"The advice to Frances not to seek support may have been given by another party but it was not the advice of Greater Manchester Police," she said.
A spokeswoman for Surrey Police said it was the force's policy to "encourage victims to seek appropriate support".
She added that the death of Mrs Andrade was "extremely saddening and we will review our involvement in her case".
Protecting witnesses
The Crown Prosecution Service said Mrs Andrade had agreed to give evidence in court and had restated her willingness to do so on several occasions both before and during the trial.
It said in a statement that she was also consulted before the Brewers were charged, and that a dedicated witness care officer was assigned to explain the trial process.
And the CPS also said prosecutor Peter Cadwallader was selected for his skill in handling sensitive cases, adding that it had applied for special measures to shield Mrs Andrade in court.
However, she declined to use them so she could face the defendants, the CPS said.
Mrs Andrade's death was revealed in court on 24 January while the jury was not present.
Judge Rutland put a temporary ban on reporting the death while the trial continued and kept it from jurors until after it had concluded.