London Midland free travel to season ticket holders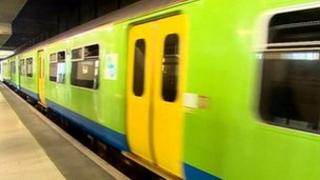 Five days of free rail travel has been offered to season ticket holders by London Midland as compensation for delays and cancellations last year.
Between October and the end of December almost 1,000 trains were cancelled or delayed due to driver shortages.
The rail operator was told to offer a £7m compensation package to passengers by the government.
Watchdog body Passenger Focus said it pleased to see that passengers will now get something back.
Chief executive Anthony Smith said: "We will now be monitoring the service closely and continuing our work with industry to reduce the inconvenience to passengers when disruption does occur."
The train company said any person who held a season ticket for travel on London Midland for at least 28 days between 10 September and 8 December 2012 and was affected by disruption is eligible for the free travel.
"At the end of last year we let our customers down and although we already had a compensation scheme for delays, we promised all our season ticket holders something extra for the hassle we'd caused," a spokesman said.
Transport Minister Norman Baker said the firm had fallen short of its franchise obligations.