Urgent plea for bone marrow donor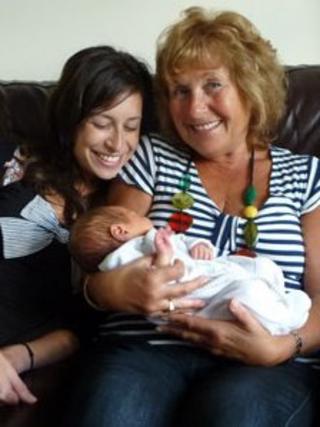 A last minute campaign to find a bone marrow donor who can save a woman's life has been launched by her daughter.
Caroline Berger's mother Sharon, 61, was diagnosed with blood disorder myelodysplastic syndrome in 2006.
Doctors have told Mrs Berger she needs a transplant within the next five weeks to survive.
The best match is likely to be a Jewish person with Ashkenazi heritage, leading to a registration session being held at the Oxford Jewish Centre.
Mrs Berger, from Harrow, north-west London, has a combination of rare tissue types that has made finding a matching donor more difficult.
Caroline Berger, 31, from Oxford, said: "It really is a race against time - in five weeks' time she will need a bone marrow transplant, and a good match has not yet been found.
"Although a match is most likely to come from a Jewish person with Ashkenazi heritage, we would like to grow the bone marrow register so that people in the same position as my mother can benefit as well."
Anyone aged between 16 and 30 can join the bone marrow register by visiting the centre, or by signing up to it online at Anthony Nolan website.
They have to fill in a short application form and provide a small saliva sample.
Lynsey Dickson, regional recruitment manager for Anthony Nolan, said: "If someone needs a bone marrow transplant, it is often their last chance of survival.
"But first they need to find a matching donor, which can prove difficult for people from unusual ethnic backgrounds like Sharon.
"We know that the best possible match is likely to be someone from a similar background so we're urging all Jewish people aged 16-30 to come forward and join the register."