Wey & Arun Canal restoration moves to next lock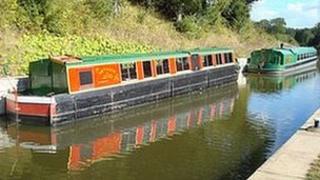 Volunteers restoring a canal that runs though Surrey and West Sussex are hoping to start work on another lock.
The Wey & Arun Canal Trust was given permission to restore Gennets Bridge Lock in Chichester in 2011, but had to finish work on another site before fundraising could begin.
It aims to have raised enough money to start work on the new lock this summer.
The estimated cost of restoring the lock is £365,000 but using volunteers could halve that, the trust said.
Director and project manager Eric Walker said: "Most of the work will be undertaken by volunteers but some critical parts of the construction project will need to be undertaken by contractors.
"We hope to have raised enough money to enable these elements of the work to be carried out this summer, to take advantage of dry weather conditions."
He said restoration of Gennets Bridge Lock would allow canal boats to travel north from the Loxwood Canal Centre in West Sussex up to the Surrey border for the first time since the canal was abandoned in the late 19th Century.