Humber coastguard takes on Yorkshire to Suffolk night cover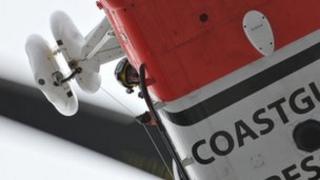 Night time coastguard cover for incidents on the coasts of Suffolk, Norfolk and Lincolnshire will be provided by Humber crews from 4 March.
The Great Yarmouth centre in Norfolk is changing to daytime only operations.
Responsibility for the area from Haile Sand Fort off the Humber Estuary to Southwold will be taken over by Humber centre from 20:00 to 08:00 GMT.
Two watch keepers will be transferred from Yarmouth to Humber to ensure sufficient staff on night duty.
The move is in preparation for the closure of the Great Yarmouth centre on 1 May.
Chief Coastguard Peter Dymond said: "Humber has been operationally 'paired' with Yarmouth for several years, and staff at Humber have acquired significant operational and geographical knowledge of the Great Yarmouth area."
Normally, Great Yarmouth has 25 staff but leading up to its closure this has reduced to 16 watch keepers.