Kieran Crump Raiswell death: Man charged with murder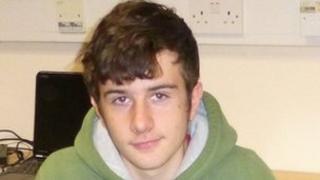 A Berkshire man has been charged following the death of a teenager who was stabbed in a daylight street attack in Manchester.
Imran Akhtar Hussain, 26, of Tilehurst Lane in Bracknell is accused of the murder of Kieran Crump Raiswell in Whalley Range on 16 January.
He has also been charged with common assault over an incident in Nottingham on 4 January.
He is due to appear before Trafford Magistrates' Court on Thursday.
Mr Crump Raiswell, who was about to start a degree at Sheffield Hallam University, was attacked near a bus stop on Upper Chorlton Road.
He was taken to hospital but died later from his injuries.
A post-mortem examination concluded he had died from a stab wound to the chest.