Former lieutenant colonel denies misleading bosses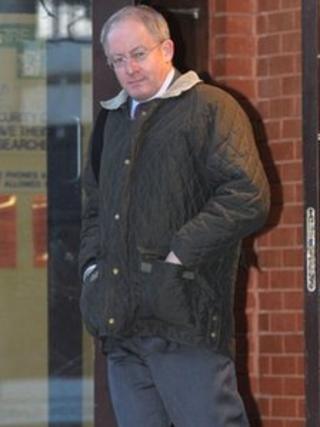 A former lieutenant colonel accused of defrauding taxpayers to send his children to a private school told a jury he had not misled Army bosses.
Robert Henry Jolleys, 52, is alleged to have claimed the money in order to send his three children to Roman Catholic Stonyhurst College in Lancashire.
Swindon Crown Court heard he had to be married and living in Army quarters with his wife to be eligible to claim.
Mr Jolleys denies 11 counts of fraud, deception and forgery.
The father-of-three of Woodlands Park in Whalley, Clitheroe, Lancashire, claimed £218,094.11 in continuing education allowance between January 2002 and December 2009.
The allowance enables service personnel to send their children to boarding school and prevents any disruption to their schooling.
Divorce documents
The court has heard Mr Jolleys, who is known as Henry, was claiming the allowance legitimately until 2002.
But he is accused of not informing officials when he and his wife separated, therefore creating a change in his circumstances and meaning he may have no longer received the allowance.
Mr Jolleys claimed he and his wife Judith had not split up when he moved to the Army quarters in Harrogate, North Yorkshire, from London in 2002.
Prosecutor Nicolas Gerasimidis suggested the couple had broken up and had ceased co-habiting in 2002.
Mr Jolleys replied: "That is incorrect."
The court was told a document prepared by Mr Jolleys' solicitor when the couple were divorcing in 2009 said they had separated in 2002.
The defendant replied: "I accept that it says 2002 but a fuller answer is that in 2005/06 we were living together in service quarters in Harrogate."
He claimed his wife had moved to the quarters from London in late 2005 because she was in debt and suffering from medical problems.
However the prosecution said she was only there to see the children and had told them it was a "sham situation".
The trial continues.