Somerset and Devon's superfast broadband deal delay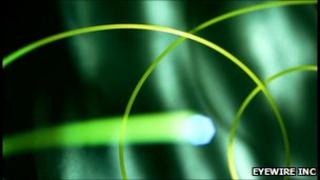 A deal to bring superfast broadband to rural parts of Somerset and Devon has been delayed over "contract issues".
In October, BT was chosen to deliver the service for the Connecting Devon and Somerset (CDS) programme over an eight-year period.
But CDS has said both sides have been unable to reach agreement over "significant issues".
BT has said it is unable to give any more details but said an agreement was expected shortly.
'Outstanding matters'
Superfast broadband is considered to be speeds in excess of 24Mbps.
Average broadband speed in Somerset is 8Mbps per second, but some areas are lower than 2Mbps per second. In Devon it is 9.2Mbps per second.
If broadband speed is lower than 2Mbps per second, users are unable to access video or other multimedia at a reasonable speed.
A spokesman for BT said: "We had hoped to make an announcement, but a few outstanding matters still need to be resolved.
"Whilst the contract is being finalised we are unable to give details due to commercial confidentiality. An agreement is expected shortly."
The programme has been funded by a total of £52m from Somerset, North Somerset, Devon, Plymouth and Torbay councils. Roughly the same amount is being put into the scheme by BT.
The overall aim of the scheme is to bring superfast broadband to (greater than 24Mbps) at least 85% of homes and businesses by 2015 and to achieve 100% superfast broadband coverage by 2020.