West Midlands PCC Bob Jones criticised over staff plans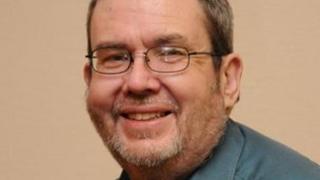 Plans by the West Midlands Police and Crime Commissioner to spend almost £100,000 on employing six assistants have been criticised.
Bob Jones is appointing three assistant police crime commissioners and three non-executive members.
Matt Bennett, who was the Conservative candidate for the PCC post, claimed the new jobs were "wholly unnecessary".
The new staff will be £40,000 cheaper than the police authority they replace, Mr Jones said.
The three assistant police crime commissioners will work for 10 days a month and will be paid £22,500.
The three non executive members would work two days a month for a salary of £7,500.
'Ceremonial mayor'
Mr Bennett said there was already an established team of staff in place that Mr Jones inherited from the police authority including a chief executive and policy officers.
He said: "He already has a vast number of resources available to him and these roles are just another layer of bureaucracy.
"The Police and Crime Commissioner should be capable, with their deputy, of doing the job set out for them."
The West Midlands PCC office was unable to give a total of how many staff currently work for Mr Jones.
In comparison, Greater Manchester Police's PCC office lists that it has a total of 42 staff, including a chief executive, policy advisors and a finance team.
Mr Jones said that without staff to help him his job would be more like that of a "ceremonial mayor".
"In terms of holding the police to account and offering the support to our police service you do need the resources to actually make that a reality," he said.