QD Stores buys Thingmebobs discount shop chain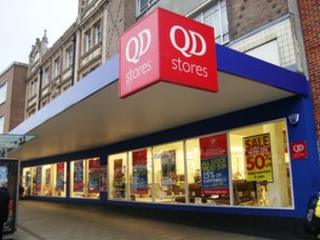 The East Anglian discount store chain Thingmebobs has been bought by its larger, Norwich-based rival QD Stores.
Thingmebobs has 100 staff at stores in Attleborough, Bury St Edmunds, Clacton, Ely, Felixstowe, Halstead, Haverhill, March, Newmarket and Sudbury.
QD said it is not disclosing the price, but Thingmebobs, which will continue to trade under that name, has an annual turnover of £6.5m.
QD said it now has 49 outlets with a turnover of over £70m.
Justin Farrington Smith, group managing director for QD, said: "Thingmebobs have a number of stores in locations that we want to get into. We have a similar product range and the two joining together will be far stronger than two independent businesses.
"Given that our QD distribution centre is at Snetterton in Norfolk, the only staff that will be affected will be about a dozen at Thingmebob's distribution centre at Ingham. They will move a few miles to Snetterton and we will be able to maximise efficiencies from there."
The QD group also includes Lathams of Potter Heigham in Norfolk, Buyright of Hadleigh in Suffolk and the Cherry Lane Garden Centre chain which has stores in Doncaster and Wrexham as well as East Anglia.