Bristol woman killed in A466 collision a 'shining star'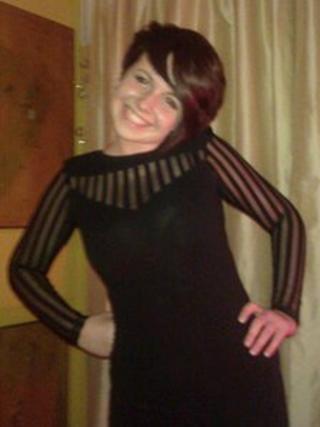 The parents of a Bristol teenager who was killed in a car crash have paid tribute to their "bubbly, feisty, vivacious and beautiful" daughter.
Hannah Rosher, 18, died after her car came off the A466 and hit a tree near the Bigsweir Bridge over the River Wye in Gloucestershire.
Steve and Sally Rosher said: "She exuded all that is good in life".
They added that no words could describe the pain felt by the family and friends whose lives would never be the same.
"She was a bright and shining star who was a magnet to all around her," they said.
"Anyone who was privileged enough to have her touch their life in some way will know how badly missed she will be. Anyone who knew her loved her.
"We are all proud and blessed to have had her in our lives, albeit only for a short time."
The A466 between Redbrook, Gloucestershire, and Llandogo, Monmouthshire, was closed for several hours after the collision which happened at 08:15 GMT on Saturday.