South war veterans get mental health support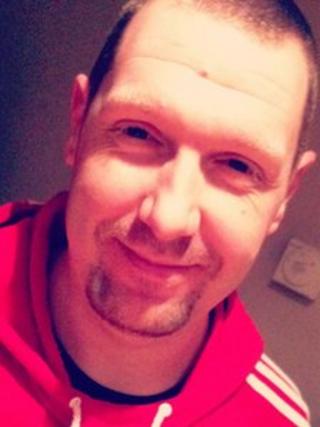 A specialised support service for military veterans with mental health issues has opened to residents in the south of England.
South Central Veterans Mental Health Service (SCVS), covers Berkshire, Buckinghamshire, Oxfordshire, Hampshire and the Isle of Wight.
It will direct veterans to treatment and provide social care if required.
South Central Strategic Health Authority is providing £150,000 a year for the NHS-run service.
'Huge stigma'
The charity Combat Stress is among those supporting Berkshire Healthcare NHS Foundation Trust (BHFT) with the new service, which is based in Reading.
About 37,000 military personnel live in the region.
Tony Gardner, 40, from Yateley, served with the Royal Signals for nine years until 1997.
He has post traumatic stress disorder and recently carried out a six-week rehabilitation course with Combat Stress.
He said a specialist service would encourage others veterans to seek help.
"People don't talk about it enough - there's a huge stigma attached to mental health," he said.
"You get used to waking up shouting in the night and having flashbacks.
"I spent a lot of time trying to be normal - I wore a mask most of the time."
'Early diagnosis'
He added getting help was one of the hardest yet best things he had done.
John Hedger, chair of BHFT, said assessment of veterans with mental health issues had in the past been "uneven".
"Many cases are not diagnosed for eight to 12 years after active service," he said.
The trust said some veterans with mental health issues could face addiction, homelessness or involvement with the police.
It added successful rehabilitation depended on early diagnosis and treatment.