Bristol woman killed as car hits tree near River Wye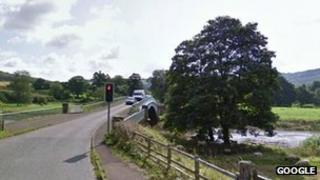 An 18-year-old motorist from Bristol has been killed in a crash near Bigsweir Bridge over the River Wye.
The woman was driving on the A466 between Redbrook, Gloucestershire, and Llandogo, Monmouthshire, when her car left the road and hit a tree.
Gloucestershire Police said the woman was pronounced dead at the scene and her next of kin had been informed.
The crash, at 08:15 GMT on Saturday, left the road closed for several hours while an investigation took place.