Daughter's appeal over missing horse trainer Owen Brennan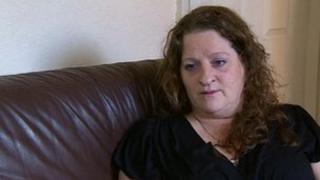 The daughter of a missing horse trainer has appealed for him to return home after he disappeared two weeks ago.
Owen Brennan, 77, has not been seen since he left his house in Wheeldon Avenue, Derby, at 16:45 GMT on 17 December.
His daughter, Cindy Beadling-Brennan, from Newark, Nottinghamshire, said his disappearance was out of character.
Officers are concerned about Mr Brennan as he suffers from memory loss and is without his medication.
Ms Beadling-Brennan said: "This is so out of character for him. He is such a family man.
"We are trying to stay strong as best we can but we just want to know where he is and want him to come home.
"It's so odd. To us he's just vanished off the face of the Earth."
Ms Beadling-Brennan added that her father takes medication following a stroke, and is also diabetic.
'Wonderful character'
Mr Brennan is a keen dog walker and police have been asking people to remain vigilant and to look out for anyone fitting his description.
He is described as white, 5ft 7in (1.7m), slim and with short, greying hair.
He also has friends in the Worksop and Welbeck areas of Nottinghamshire.
Mr Brennan was wearing brown denim trousers with a red cross on the back pocket, a brown cotton jacket with a wool lining and a fur collar. He may be wearing a cap.
He has recently retired after a long and successful career training horses.
Racecourses have been alerted to his disappearance including Uttoxeter, in Staffordshire, where he is well known.
Charlie Moore, clerk of the course, said: "Owen has been a friend now for 23 years. This is very worrying, it is the wrong time of year and is not good anyway.
"He is a wonderful character, a great Irish man and a great horseman."