Vetting of 27 UK chief police officers needs updating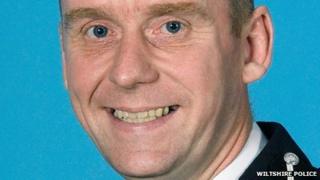 Almost 30 senior police officers in the UK need their vetting updated, a BBC investigation has found.
Vetting helps to prevent corruption and also takes place if officers need access to sensitive information.
Last year, a deputy chief constable whose vetting was not up to date killed himself over harassment allegations.
Unison said the failure was "difficult to understand" but the Association of Chief Police Officers said vetting can take "several months" to complete.
The BBC made a Freedom of Information request to each police force in September with replies collated until late December.
Some forces replied to say up to three of their senior officers were not properly vetted, with 20 forces overall saying they had 27 senior officers whose vetting was not up to date - around 13% of the country's chief police officers.
The Association of Chief Police Officers (Acpo) said 23 were from the area it covers in England and Wales while the rest were from Scotland. There were none in Northern Ireland.
Thirty one police forces said senior police vetting, which takes place when an officer starts a new role, was up to date.
Chief officers undergo two different types of vetting checks.
National Security Vetting (NSV) is carried out by the Foreign and Commonwealth Office or the Defence Vetting Agency while Police Personnel Vetting which is carried out by local force vetting units.
Assistant Chief Constable Martin Jelley from Acpo said vetting provided "an important safeguard to ensure that those with access to sensitive information are appropriately security checked to the right levels".
"Due to the detailed nature of some of the highest levels of NSV it can take some months to complete once a chief officer has been appointed in a permanent or temporary role," he added.
"It is therefore likely that there will be a number of chief officers going through vetting procedures at any one time."
An Acpo spokesperson added it was likely there would have been more temporary chiefs up until December because of incoming police and crime commissioners (PCC).
The PCCs were able to appoint new chief constables which could have led to higher numbers with Hertfordshire, Strathclyde, Thames Valley, Cambridgeshire, Northumbria and the Met showing the most senior officers without the correct vetting.
Wiltshire, which was criticised by Her Majesty's Inspectorate of Constabulary (HMIC) over the death of Deputy Chief Constable David Ainsworth, had no unvetted officers.
Mr Ainsworth's vetting had not been updated for 18 months and he later hanged himself over allegations he had harassed female co-workers.
HMIC was critical of the force for "assuming" vetting had been completed and said it was "not an issue singular to Wiltshire Police" with other senior officers "across a number of other forces" believing the process was automatic.
Ben Priestley, Unison national officer for police and justice, said vetting practices needed to be resolved for senior officers.
He called for changes, including the introduction of a new professional body called the College of Policing, to speed up vetting procedures.
"The faith of Unison police staff members, and the public in general, in the integrity of some police leaders has been seriously undermined by the failure of vetting procedures around senior appointments in the past," he said.
"It is difficult to understand how this failure can have been allowed to happen.
Conduct 'above reproach'
"Now that the vetting has been passed to the new College of Policing, it is vital that the college responds to our members' concerns.
"The college must ensure that the mistakes of the past are not allowed to happen in the future.
"It is in everyone's interest that those who lead our Police Service are above reproach in their conduct."
In Hertfordshire, one of the areas with the highest number of officers who had not been properly vetted, the area's PCC David Lloyd said the force had taken on new chief officers.
"They do move around and a snapshot will show that each time they change role and force," he said.
"My understanding is that would have been vetted for roles they did before.
"There isn't any suggestion they weren't going to be vetted.
"If you do need that level of clearance you do need to have individual interviews with the person being vetted and the people that they have come into contact with such as employers and partners.
"You can't do that just as a paper-based operation.
"What it might be is that we might need to be more robust over who needs developed or management vetting."
Update 31 January 2013: The total figure in this story has been amended following new information from Cleveland Police.