Bus driver convicted of Catherine Zaks murder in Poland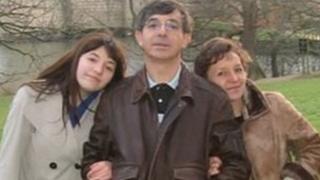 A bus driver has been found guilty of murdering a Kent University student in Poland.
Catherine Zaks, 21, was found dead lying next to a railway in Krakow in July 2011. She had been bludgeoned to death with a thick rubber pipe.
A 45-year-old bus driver, named only as Miroslaw, was found guilty of murder and sentenced to 15 years in prison.
His lawyers said he would appeal against the conviction in favour of a lesser charge of manslaughter.
Miss Zaks, who was in her second year at university, had gone to Poland to work as an intern at an art gallery.
She was the last passenger on Miroslaw's route.
He claimed he had tried to wake her but an argument had started and she had fallen out of the bus into the ditch.
Her parents Greg and Viola Zaks, who were originally from Poland but now live in East Sussex, were in court to hear the sentencing.
Mr Zaks said: "No sentence would be adequate for what this person did to my daughter.
"We're going to live our lives without her, there is nothing to bring her back."