Chloe Smith has role in sorting out Royal succession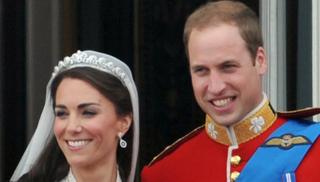 Norwich North MP Chloe Smith might have expected a quieter life when she was moved from the Treasury to the Cabinet Office, but it looks like that's not to be.
As Minister for Political and Constitutional Reform, it's her job to change the Act of Succession and with the news that the Duke and Duchess of Cambridge are expecting their first baby, the pressure is on to do it fast - and get it right.
"I'm looking forward to helping sort it out," says Ms Smith. "I think it will be a really good bit of work that parliament can do to bring the laws of succession into the 21st Century."
The present act, passed in 1701, governs the law of succession to the throne. It gives boys born to the monarch or someone in line to succession priority over girls - even if the girl was born first. It also prevents anyone in line to the throne from marrying a Roman Catholic.
But not for much longer. Commonwealth leaders agreed last year to reform the law. Now the government just needs to get on and do it and that's where Ms Smith comes in.
"We'll bring forward a bill when parliamentary time allows. The UK legislation has begun because arrangements are now in place across all 16 Commonwealth countries in the Queen's realm.
"The agreement was backdated to the Commonwealth meeting last year so we're not against the clock. If a girl is born to Kate and William - she WILL take her place in the line of succession."
Happy circumstance
As part of the new legislation Ms Smith will also be making changes to the Royal Marriages Act of 1772.
"This was brought in by George II who didn't think much of the people who might succeed him. So he made provision for anybody wanting to marry in his descendant line to need the consent of the reigning monarch.
"With so many possible descendants today, you can imagine, that that's not really fit for purpose."
All of which begs the question: Why has it taken so long for any of this to be changed?
"I don't suppose anything moves particularly quickly in the world of constitutional reform," says Ms Smith.
"Sometimes that's a very good thing, when you need to take decisions weightily and carefully but I think it's clear that this one is a very happy circumstance and I'm looking forward to taking the legislation through."
And she has happy circumstances of her own, with the announcement of her engagement to a former soldier - at least succession is one thing they won't have to worry about.