East of England Ambulance Service new chief executive starts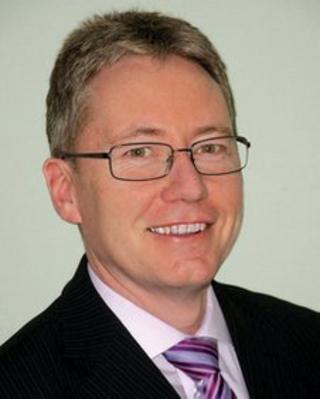 The East of England Ambulance Service, which has been criticised for its performance by MPs and unions, has a new chief executive.
Andrew Morgan has taken over as interim head of the NHS trust following the retirement of Hayden Newton in October.
The trust has to make savings of £50m to its budget over five years, but said it was recruiting more staff to improve response times.
Mr Morgan has previously worked in the NHS in Norfolk and Bedfordshire.
Maria Ball, chair of the trust, said: "Andrew is a superb person to lead the trust whilst the next stage of the recruitment process is carried out.
"The trust is entering an important time as we work with new commissioners to agree how the service will be funded, what services will be provided to patients and to what standards."
A group of MPs met with the trust representatives at Westminster last month to demand improvements in response times, particularly in rural areas.
Unions have been critical of the levels of staffing.
Mr Morgan has worked in the NHS since 1982 and his previous posts include chief executive at NHS Norfolk & Waveney, NHS Bedfordshire and NHS Harrow.
He said: "I intend to spend a lot of my time speaking and listening to as many staff and local communities as possible to understand what they think and how we can improve the service together for patients."
The ambulance service covers Bedfordshire, Cambridgeshire, Essex, Hertfordshire, Norfolk and Suffolk.