M25 sightseeing coach tours end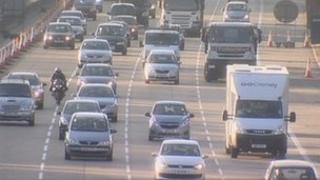 A bus company which ran tours around the M25 has announced it will no longer be running the trips.
The sightseeing tour by the Brighton and Hove Bus and Coach Company was included in its 2012 brochure.
Roger French, the managing director of the coach firm, said: "We had national and international recognition and success for our M25 tours."
The 117-mile (188km) motorway, which opened in 1986, has been described as "the UK's biggest car park".
Speaking at the launch of the M25 tours, travel writer Simon Calder said: "I do not buy Roger French's lyrical description of the beautiful English countryside seen from the M25.
"But it is a fantastic route to use to get to all kinds of marvellous places."