Huntingdon Life Sciences: More jobs to go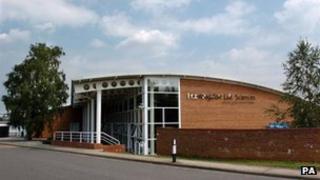 Up to 100 jobs could go at pharmaceutical laboratories in Cambridgeshire and Suffolk in the latest round of cuts at Huntingdon Life Sciences (HLS).
The staff will go from its headquarters in Alconbury and a centre at Eye.
In July the firm announced it was consulting on losing 100 posts, but in the event only 85 jobs went.
A spokesman for the firm said there has been a downturn in the pharmaceutical industry.
Staff will now be consulted on the planned cuts over the next few months.