Conal Browning hospital care 'did not lead to his death'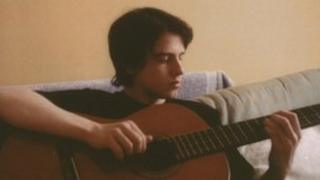 The way in which a mentally ill man was transferred between hospitals was "rushed" and "inappropriate" but did not lead to his death, a coroner said.
Coroner Keith Wiseman recorded an open verdict into the death of Conal Browning, 25, earlier.
Mr Browning was found hanged after going missing from Antelope House mental health unit in Southampton.
He had been transferred there from Warneford Hospital in Oxford against his parents' wishes, the inquest heard.
Oxford Health Trust has apologised for not involving the family in the transfer decision and has said it is considering the verdict.
'Bad mistake'
Southern Health Trust said it was looking at the considerations of the coroner.
Mr Wiseman told the inquest at Southampton Coroner's Court that it had been "a bad mistake" that funding issues had influenced the decision to transfer Mr Browning between hospitals.
Speaking after the inquest, Mr Browning's father Gary Browning said: "I said to them I can't believe you're doing this, it's absolutely the wrong thing to do and I'm very, very worried about the health of my son.
"I said I can't believe this is the right thing to do - please stop this and at least let us have a meeting and go to the most senior manager because I'm saying this seems absolutely wrong.
"They said 'he's being moved - that's it'."
Less than two months after the move Mr Browning, who had paranoid schizophrenia, travelled to East Sussex.
He was reported missing and his body was later discovered by a police officer in August 2010.