Conservative MPs warn of gay marriage backlash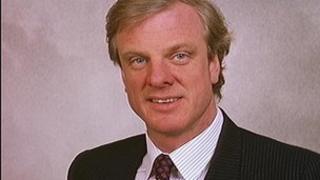 The government has been warned it faces a backlash from Tory grassroots supporters over proposals to allow same-sex marriages in church.
Lincolnshire MP Edward Leigh is one of the leading opponents of plans to allow religious institutions to hold 'gay marriage' ceremonies.
The Conservative MP for Gainsborough has accused the government of performing a U-turn - claiming the initial consultation on same-sex marriage applied only to civil ceremonies.
Speaking in the House of Commons, Mr Leigh said: "The change of policy greatly increases the chance of human rights litigation to force churches to have same-sex marriages against their will.
"The state has no right to redefine people's marriages."
More than 100 Conservative MPs oppose legislation to allow same-sex marriage.
The Conservative MP for Elmet and Rothwell, Alec Shelbrooke, also expressed his concerns.
Speaking to the Sunday Politics in Yorkshire and Lincolnshire, Mr Shelbrooke said: "What I find upsetting about this entire conversation is that if you vote against this you're homophobic. I am not homophobic.
"I certainly believe that people should be able to have equal partnerships. This is a religious discussion for me and one which personally I feel has gone totally in the wrong direction."
The government says churches would be allowed to 'opt-in' to the new rules and no religious groups would be forced to carry out same-sex ceremonies.
The Church of England and Church in Wales would be excluded from any new law.
The Equalities Minister Maria Miller has said the government is committed to a "quadruple lock" package of safeguards to protect religious freedom.
That would include amending the 2010 Equality Act to ensure no discrimination claim can be brought against religious organisations or individual ministers for refusing to marry a same-sex couple.
David Cameron has said he does not want gay people "excluded from a great institution".
A number of leading Conservatives are in favour of same-sex marriage, including Education Secretary Michael Gove and London Mayor Boris Johnson.