Thames Valley Police bid to solve eight cold cases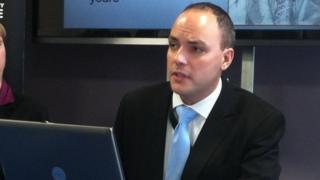 Eight unexplained deaths dating back to 1970 are set to be re-investigated by Thames Valley Police.
Operation Nightingale covers eight unrelated cases, in which people died but have never been identified.
The cold cases cover parts of Berkshire, Buckinghamshire and Oxfordshire.
The force, which has issued a new appeal over the cases, hope to uncover new lines of inquiry.
'Exhumed remains'
Led by Det Sgt Craig Kirby, of the Major Crime Review team, the force is working alongside the UK Missing Persons Bureau and Crimestoppers UK.
"In 2008, we were tasked to undertake a review by the Serious Organised Crime Agency's UK Missing Persons Bureau to review any outstanding cases of unidentified bodies and remains," said Det Sgt Kirby.
"Since then, we have successfully resolved four of those, three purely by updating our records with other agencies and the fourth following successfully DNA analysis of exhumed remains."
That case involved the discovery of a man's body in the River Great Ouse at Olney, Buckinghamshire, in 1986.
After 23 years, it was finally identified as Michael Walsh, who had gone missing the previous year, enabling his family to give him a proper burial.
'Open mind'
Officers hope Operation Nightingale will give the same answers to other families.
The earliest case, from 1970, involves the body of a man, thought to be between 50 and 60, who was found near a railway line in Slough.
They also include the body of a man, aged between 25 and 35, that was found floating in the Jubilee River in Dorney, Buckinghamshire, in May 2004 and that of a man found dead alongside the northbound carriageway of the M40 in Oxfordshire.
The most recent dates from 2007, when a man in his late 20s was found dead in a shed on a country estate in Hedgerley, Buckinghamshire.
It is thought his body had been there for between seven months and two years.
None of the deaths were treated as suspicious but police stressed they always kept an open mind.