Footballer Andrew Hall's murder jail term increased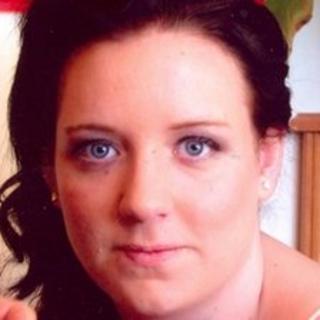 An ex-Premier League football academy player, jailed in September for killing his girlfriend, has had his sentence increased by five years.
Andrew Hall, 18, released by Stoke City in May, pleaded guilty to murdering Megan-Leigh Peat, 15, at a house in Ampthill, Bedfordshire, on 9 June.
Megan, of Westoning, suffered at least 60 stab wounds in the attack.
He was jailed for life with a minimum term of 10 years, but this has been increased to 15 by the Court of Appeal.
Hall, of Flitwick, Bedfordshire, saw his minimum term - the time he must serve behind bars before becoming eligible to apply for parole - was increased to 15 years by three judges in London.
Lady Justice Rafferty, Mr Justice Globe and Mr Justice Leggatt agreed with submissions made on behalf of Attorney General Dominic Grieve that the 10-year minimum was too low and did not adequately reflect the seriousness of the crime.
Hall's victim, described by family as a caring, loving and bright girl, was stabbed repeatedly in the head, neck and upper chest at a mutual friend's home where the pair were alone.
Luton Crown Court heard in September that the couple argued about Hall's jealousy, an issue that regularly caused problems throughout their nine-month relationship.
The appeal judges heard on Hall's behalf that the attack was a "catastrophic loss of control" and he was genuinely remorseful for what he did.
Miss Peat's family said after the trial: "Megan was a healthy, vibrant, loving and caring person who was very much loved by all her family and all her many friends. She had her whole life ahead of her.
"The pain of losing our beautiful daughter and the tragic and awful way she died will stay with us for the rest of our lives."