West Mercia PCC Bill Longmore in deputy appointment row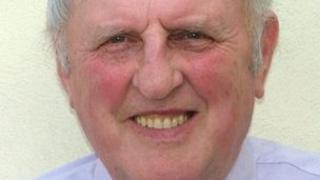 The new police and crime commissioner (PCC) for West Mercia has been told to review a proposal to appoint his campaign manager as his deputy.
Independent Bill Longmore was told by Worcestershire County Council PCC panel to "think again" before appointing Barrie Sheldon on a salary of £50,000.
Panel member and Wyre Forest District Council leader John Campion said it represented "the views of the public".
Mr Longmore said he was waiting for the panel's recommendations in writing.
'Transparent process'
Speaking after Wednesday's meeting, Conservative Mr Campion said Mr Longmore could choose to ignore the panel.
He said: "I would be very surprised if the members of the community in West Mercia believe that somebody should be handed a £50,000-a-year job without any competition whatsoever just because he happened to be the winning candidate's election campaigner.
"He can ignore us, but I would say that we represent the views of the public generally out there.
"We want to see an open, transparent process where the best person gets the job."
Mr Longmore, a retired businessman and former police superintendent, said he would not comment further until the panel's written recommendations.
He gained a total of 71,955 votes, after the second round of counting, compared with 54,499 for Conservative Adrian Blackshaw.
Labour's Dr Simon Murphy was eliminated after the first round.