Cumbria Council's career service cuts cause job concerns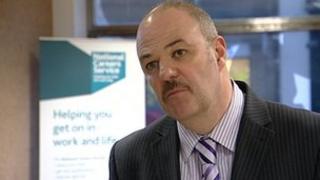 There are fears planned reductions to spending on career services for young people in Cumbria could lead to a growth in youth unemployment.
Cumbria County Council said it needs to shave £20m from its 2013 budget.
One proposal is cutting spending on career information, advice and guidance for some young people by £1.1m.
The company which runs the service said the cuts could have a negative impact on the prospects of school leavers and other youths seeking employment.
Inspira, formerly Connexions Cumbria, which provides careers advice for the county council, has estimated that about 20% of 18 to 24-year-olds in Cumbria are Neets - not in employment, education or training.
Mark Bowan, Inspira's chief executive, said: "It's highly likely that we won't be able to provide the same services in schools going forward with the lack of money.
"That has a real impact on young people.
"It's really important that we can work with these young people at an early age, because the best way to help reduce youth unemployment is to stop young people becoming unemployed in the first place."
Cumbria County Council said the proposed reduction in funding should be considered in the context of wider budget constraint.
It added: "Clearly we have to look carefully at what we can continue to fund.
"We would continue to track young people to monitor Neets and provide targeted information, advice and guidance to young people with disabilities and those leaving local authority care."
A consultation on the budget proposals will run until January 2013.
See more on The Politics Show, BBC1, 13:40 BST, Sunday.