Man admits stab murder of Liverpool fan in Camden bar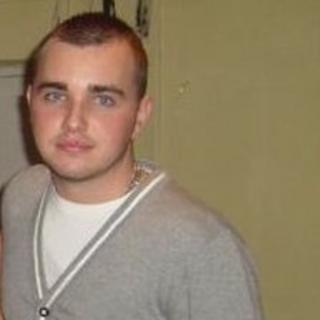 A man has pleaded guilty to murdering a Liverpool football fan at a bar in north London.
Alex Jarmay, from Bromborough, Wirral, had travelled to London with his brother Luke and friends to watch his club play Cardiff at Wembley Stadium.
The night before the Carling Cup Final in February the 26-year-old was stabbed at Bar Uno in Inverness Street, Camden.
Paul Beck, 29, of Kentish Town, admitted murder. His brother Damien, 24, admitted wounding Luke Jarmay, 22.
The brothers changed their pleas on the day their trial was due to begin. The pair will be sentenced on Thursday.
Following the pleas, Det Insp Mark Lawson said: "We have watched CCTV and this appears to have been a random attack.
"They did nothing to provoke this attack. The friends had gone out for a quiet night out before the match.
"We just don't know what happened. The worst thing is that it could have been anyone."