Peterborough United changing room thefts at Ipswich Town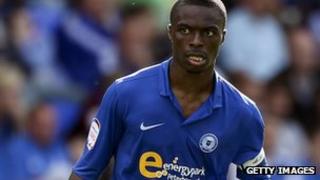 Two Rolex watches and a wedding ring have been reported as stolen from the away changing room at Ipswich Town.
Three Peterborough United players said they each lost an item during the 1-1 draw at Portman Road on Saturday.
Suffolk Police said they are investigating with the help of Ipswich.
Gabriel Zakuani, Peterborough defender, wrote on Twitter: "Whoever stole my wedding ring is such a tramp. Sad when you can't leave things in the changing room."
Midfielder George Thorne reported the loss of a watch as did another member of the Posh squad.
An Ipswich Town spokesman said the club had made CCTV footage of the area outside the changing rooms available to the police.