Ex-policeman Lee Weavers denies Ipswich baton assault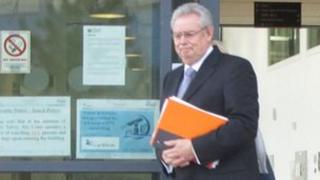 A former high-ranking Essex policeman has denied assaulting a neighbour in Ipswich using a police baton.
Lee Weavers, 59, from Coprolite Street appeared at Ipswich Crown Court and pleaded not guilty to assault and possessing an offensive weapon.
Mr Weavers, a former acting assistant chief constable, is alleged to have carried out the attack in Duke Street, Ipswich, on 11 August.
He has been released on bail and is due to stand trial in January.