Katrice Lee: Crimewatch appeal prompts new witnesses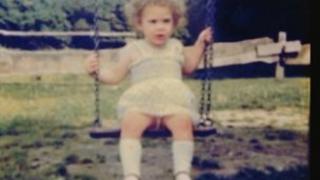 A BBC Crimewatch appeal has prompted new witnesses to come forward with information about the disappearance of Gosport toddler Katrice Lee.
The two-year-old went missing from a shop on a British army base in Paderborn, Germany in 1981.
Major Clive Robins, from the Special investigations Branch of the Royal Military Police, said: "I've been really encouraged by the response."
Katrice's mother Sharon believes she is still alive and was abducted.
Computer-generated imagery of the NAAFI store where she disappeared from and age-progressed photographs of how Katrice might look today featured in the programme.
Major Robins said: "I've had some excellent calls from witnesses who we've never spoken to previously which is really positive for me.
"What I haven't had yet is that crucial piece of information that will help me solve this tragic case of Katrice."
Katrice disappeared while her family were living at the military base in Paderborn where her father Richard, from Hartlepool, was stationed.