Advantage West Midlands scrapped: Where's the money?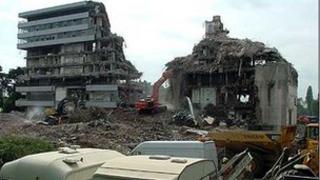 It was set up with flourishes and fanfares when the New Labour Government really was "new". Its aim was to deliver home-grown strategies for economic regeneration.
It survived from 1999 until the Coalition Government scrapped it earlier this year. In its heyday, Advantage West Midlands (AWM) had an annual budget of £200m and employed 300 people.
During that time the regional development agency acquired, at taxpayers' expense, an impressive portfolio of property right across the Midlands, valued at many millions of pounds. All of it was strategically chosen for its regenerative potential.
For example, the site of the one-time BBC Pebble Mill studios and the former MG Rover works at Longbridge were among AWM's investments intended to pave the way towards a series of "technology corridors" radiating out of Birmingham, in this case, towards Bromsgrove.
What, we wondered, happened to all these assets when AWM was wound up?
Ownership of much of it has now left the region and gone to Whitehall - it was either sold or handed over to the Homes and Community Agency.
The result is most of the land stands idle.
Where regeneration is taking place it is usually in the form or hotels and housing rather than pioneering new technologies or wealth-creating manufacturing businesses.
A spokesman for the Business Innovation and Skills Department told us: "Regional development agencies were locally-led and responsible for disposing of their own assets."
I will be joined on this week's Sunday Politics Midlands by two of our region's distinguished elder statesmen: the Conservative MP for Stone in Staffordshire Bill Cash and the Labour MP for Coventry North West, Geoffrey Robinson.
I hope you will join me too, at 11:00 GMT on BBC One on Sunday.
And for the full story of our BBC Midlands investigation into AWM's asset trail, make a date with Inside Out in the Midlands at 19:30 GMT on BBC One on Monday.