Conservative David Lloyd wins Hertfordshire PCC poll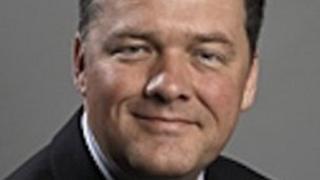 Conservative candidate David Lloyd has been elected Hertfordshire's first police and crime commissioner (PCC).
Turnout in Thursday's poll was 14.5%. Four candidates stood for the role, which will oversee policing in the county.
The winner was announced at the count at Wodson Sports Centre in Ware.
The new PCCs, which are set to replace police authorities, will set spending plans and have the power to "hire and fire" chief constables.
The government set up the commissioner role in what it describes as an effort to make police more accountable, with a single "figurehead" monitoring and ensuring performance.
Mr Lloyd is the deputy leader of Hertfordshire County Council and chair of the police authority.
During the campaign, Mr Lloyd said as chair of the police authority he had the experience to succeed in the role.
He said: "Look at my record. Crime is down 20%. I am good at making sure organisations work efficiently and effectively."